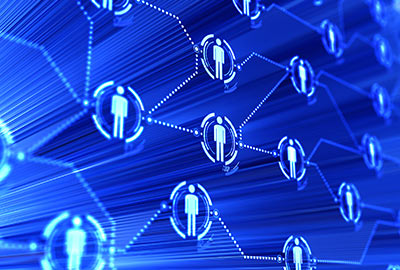 Do You Need Help Getting Your App Out There?
A lot of people aren't aware that once their app is built, there is another big job waiting, and that's the job of getting it out in the app marketplace. In order to market a mobile app, we suggest a mix of paid advertising, PR, and content marketing:
Paid advertising.  The objective is to find the media property (usually an online community) that caters to your audience and place your ads there.  The current cost to get the app installed on each user's device is called the cost per install (CPI), and at the end of 2014 this averages about $2 per user. The cost of marketing a mobile app increases every year.
Public Relations.  In a PR campaign you want to get your app reviewed by influential media outlets, and this entails someone contacting individual journalists with a pitch.  It helps if the person pitching knows the publication and the journalist. As an app marketing company, we have established relationships with journalists and publications to help pitch your app.
Content Marketing.  This part is the least understood, but it offers the biggest bang for the buck if done right.  It entails creating a website and a community for your app.  One of the most important parts of this is the blog.  Relevant and interesting articles are posted three times per week, and these are distributed on the blog and through social networks.
The difficult part for many people to understand is content marketing.  How does this distribute the app?  Let's use an example.  Let's say your app is a family tree app – people use it to create a family tree displaying their heredity.  You perform research and find out what is interesting to people who are building a family tree.  Then you start writing accurate, informative, and interesting blog posts on how one can research their lineage.  Do research.  Establish credibility by interviewing experts.  Write it up and make make the content interesting and informative.
After you've written a number of articles, search engines such as Google and Bing start to index your content and present it to people who are searching for their heritage. Adding fresh and relevant content on your blog will help your website's overall authority in the search engines. When people are searching and clicking on your content, the search engines know it and this helps your rankings. Maybe you're one of the few people who are writing on this topic and it's a popular topic.  If so, then you're in luck, and you'll get a lot of traffic.  If a lot of people are already writing on this topic, then it's going to be take a lot more work. In order to rank for highly completive keywords, your content needs to be well researched and highly informative for users. YCreating content that is more useful for users will give you a better chance to outrank your competitors in the search engines. Informative and high quality content will help your website earn "backlinks". Backlinks are just one of the many factors Google and other search engines use to rank a website.
After a while, your site begins to build an audience, and people will come to your website expecting new blog posts. Effective PR can help get your blog out noticed too. After a few months, you're getting thousands of visitors a month, and these include the core loyalty group of your community. A percentage of these folks will download and use your app. If it works for them, they become your vocal and loyal users and help spread the word through their networks. The search engines see all of this activity and conclude that your site is relevant and worthy of a higher ranking.
Now you might come up in the top three results for "How do I make a family tree."  You start getting a lot of traffic.  People come to the site, and a percentage of them install the app.  Now your app is getting downloads, ranking better in the app stores, and it's getting positive reviews (if you built a good app).  All of this activity propels the app even further.  
Everything is starting to work together.  Journalists and bloggers notice your content and are looking at your app ratings.  They increase their coverage, which drives the blog readership and app downloads.  The whole thing feeds on itself until your app reaches a large audience.  That's how content marketing works, and it's good for consumer and business apps.
Great.  Why do we need MobileCast Media?  We can help because many who try content marketing for the first time typically fail.  It's hard to sustain the writing pace to perform the research to deliver three good blog posts per week.  It's difficult to figure out which topics and sub-topics would be good to write about.  
If the topic is not competitive and you get all the traffic for that topic, there might not be enough readers there to have any effect.  MobileCast Media has 10 years of experience in getting media ranked in app stores and search engines, whether it's text, audio, video, or apps.
MobileCast Media can also help with something called Search Engine Optimization, and this involves applying best practices for presenting your content to the search engines so that it has the best chance of ranking well.  Fill out the form to the upper right and contact us so that we can get your app marketed.  Contact us today!