Helping You Design a Mobile Content Strategy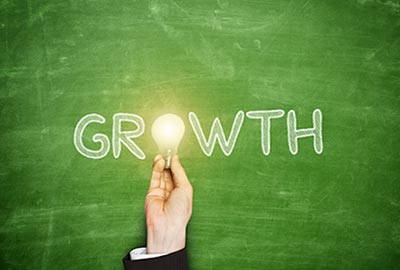 Are You Looking for Broad Awareness?
Are you looking for broad awareness for your marketing initiative? Whether it's a product or service, at MobileCast Media, we use the latest proven digital marketing techniques to raise awareness in the marketplace. We do this through a process called mobile content marketing.
Why Does Mobile Content Marketing Matter?
The reason you should care about mobile content marketing is because most traditional marketing and advertising techniques are waning and becoming ineffective.  Take a look at printed newspapers as an example.  Times are changing – and rapidly.  New media is taking over.  Why?  Because it's effective and it's proving itself in the marketplace.  Media such as video, audio, and apps are the new standard.
It's All About Content
You've heard that "Content Is King."  In the old days, media companies would create content such as TV shows, newspapers and magazines, and businesses would place ads in this content.  Nowadays, those opportunities have diminished because content has become fragmented into specific niches which can be very narrow.  To overcome this, companies have hired content creators and this has worked very well to take the place of traditional media.  
Give Me Some Examples
For example, say you're a food company and you have various sauces and oils that you want to promote.  Create a cooking video series where you have a chef create a number of wonderful dishes.  Make sure the steps are properly explained and easy to follow.  This allows your viewers to cook wonderful dinners for themselves, their friends, or their families.  That's quite a benefit and in the process the audience gets to know your food products which in-turn boosts sales.
There are a few best practices to follow here.  The problem with YouTube is videos get lost among the other millions of cooking videos and next thing you know they're watching someone else's video and not the next one in the series.  The branded video app solves this because it only features your videos and keeps people interacting with your brand.  
The other best practice to follow is the videos have to play when the user taps them.  Performance is essential!  Most video apps make the user wait 10 or 15 seconds causing the user to leave, but at MobileCast Media, we have mastered background downloading and caching techniques to get the video to play instantly, and this keeps users engaged and interacting with your brand.
It's a good idea to add other useful features such as a showing them the ingredients and with the touch of a button, they can order all of the ingredients (including your oil).  You should also create a network of cooking enthusiasts around the show and a place in the app where they can trade cooking stories, and upload videos and pictures.  
So that's just one idea relating to the food business.  How do we find an idea that relates to your business?  Simple.  Let's set up a call and bounce ideas around for your products and services.
Sounds great, but why do I need MobileCast Media's help?
Actually many people go from our initial meeting to try do it themselves with the hope of saving money, but sadly we never get to see these people's inventions.  Why is that?  Because it's because it's harder than it looks.  It's harder and more time consuming than you think to set up the series, to shoot it, and to do all of the editing.  It's also takes experience to create a cohesive app.
Going back 10 years, creating such episodic material and distributing it on mobile devices was the original mission of MobileCast Media.  That's why we call ourselves mobile-cast-media.  Mobile-cast, meaning the content is cast to a wide audience on mobile devices, and media, meaning we have the skills of a media company.  Fill out the contact form in the upper right to find out how we can help build broad awareness and fuel sales for your products or services.  Contact us today!