By John Houghton on December 4, 2014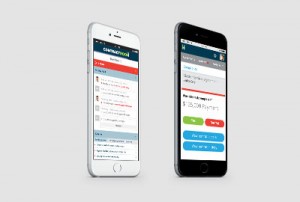 By way of keeping you connected to the hot new companies that debut here in Silicon Valley, one in particular caught my eye and it's called ContactRoom.  As you can imagine, a company that does a lot of B2B contracts needs to have a streamlined process and until now we've had basic ERP functionality, but the Workday of B2B contracts hasn't existed until now.  Getting a contract signed is part of the sales function and both the selling performance and the legal terms are key.  Now companies can track both the sales reps and the terms to see which are performing, or not, and adjust accordingly.  
There are a number of wins here.  First, all contracts are kept in one place, so there's no keeping contracts on individual computers.  Second, one of the hardest parts is compliance and making sure the parties perform their duties. ContractRoom insures that duties are performed on-time, on-budget and to the required specifications, while providing full visibility to all parties throughout the process.   Please watch the video below.
I think the biggest win of all is with this process in place, companies can be more flexible on their contract terms.  The biggest roadblock has been compliance – if you do a bunch of one-off contracts in volume, how are you going to track compliance?  Therefore a lot of companies pass up business in favor of not changing their contract.  Now with ContractRoom, companies can be more flexible and therefore win more business.  I'm excited to see what ContractRoom is able to do in the next year. 
Posted in Enterprise Mobile Apps, iPhone Apps, Mobile App Development TV
Comments
Comments