By John Houghton on October 1, 2013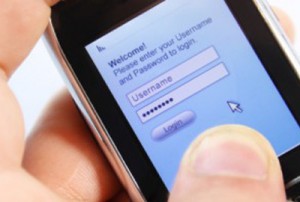 This question goes back before apps and even before internet software.  Now the question is raised in the context of apps.  Should you let users browse and take advantage of app features before requiring them to sign in, or force them to create a profile and login first?
On the one hand, giving users an early taste of your app and what it can do can be a great enticement, helping them to develop a connection so that they return.  On the other hand, if you make them login, there is a treasure trove of data that can be collected, which is hard for some app developers to resist.
What should you do?  Having developed software all of my life, as well as having rolled out client server, web, and app software, I've found that the hardest part is acquiring new users.  I've seen it happen many times – a person or company develops wonderful software, but then requires the user to create a profile and login before they can use it.  You have to have something pretty compelling to make a user want to do this, and in most cases, they delete the app and move on.
Jay-Z recently released a music app to his fans but forced them to create profiles and login before they could use it (even though they paid for it). "Top of the list is: don't force people to log in. I think that's wrong and it turns fans off," stated Michael Schneider, co-founder and chief executive of Mobile Roadie, quoted from The Wall Street Journal, 7/8/13.  Article: "Glitches Mar Jay-Z's Album Release Via App."
Apple also weighs in on this issue.  Mark Kawano, User Experience Evangelist at Apple spoke about the pitfalls of forced login in his 2012 talk, "iOS User Interface Design," at the 2012 World Wide Developer Conference.  The bottom line is that he is opposed to forced logins.  You can see his video from the conference if you are a licensed Apple developer.
Of course the exceptions to the rule are for secure systems such as stock trading, or enterprise apps where security is essential.  We're talking more about consumer apps like Facebook or Twitter that have enjoyed wild adoption curves.  Yes, people eventually need to create a profile on Facebook to really take advantage of the site's features, but the user is allowed to still browse around and see a more limited set of information without logging in.  Therefore, you can use login as an option for your more loyal users.
In Claude Hopkins' classic book, "Scientific Advertising," he talks about the value of letting the consumer sample a promoted product for free.  That principle alone has driven tremendous success for major brands.  While technology changes frequently and rapidly, the fundamentals of human psychology stay more or less the same.  By letting the consumer try an app for free, you are using one of the strongest tactics in advertising.  Forcing users to login is usually a bad idea, but letting consumers use the app for free, perhaps with limitations, can be a strong driver for user adoption.
Posted in Android Apps, Enterprise Mobile Apps, iOS Apps, iPad Apps, iPhone Apps, Mobile Apps
Comments
Comments