By John Houghton on March 18, 2014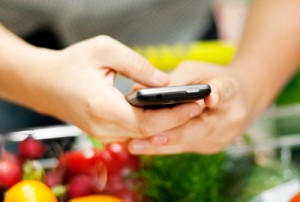 "Customers who use the app actually shop with us two times more frequently and spend 40% more than a customer who doesn't use our apps," according to Wendy Bergh, Vice President, Mobile & Digital Strategy at Apps World 2014.  While many companies want assurance of a return before they invest, Walmart is an example of an innovative company who took a risk by investing in mobile apps without any clear return in sight.  By taking a risk and carefully listening to her customers she was able to provide a substantial return on investment to Walmart through mobile apps.  It makes sense that Walmart would find this opportunity, because there is a lot of low hanging fruit with people spending more time interacting with apps and less time engaged with other media.  If you want to retain and grow your audience, you need to meet buyers where they are, and increasingly buyers are interacting with mobile apps.  After Walmart released its first app, it didn't receive the ratings that they wanted, so they did a lot of thinking and usability testing to create an app that was closer to what customers want, and this was the one that paid off.
The features they provide include a digital shopping list, the ability to scan items in the store to determine the price, and the ability to see newly discounted items.  One particularly unique feature is the "geo-fencing" of each store location.  When a customer is in the store, the user sees the specials for that store.  Watch the video below to learn more and to see how mobile traffic eclipsed web traffic on Black Friday:
For Walmart strategists, their goals are to make the mobile experience faster and more convenient, so their customers can save money and live better lives.  To create a high performance team, they set up their development office in Silicon Valley so that they could draw on the rich talent pool here.  Have you see these types of returns with apps?  Please comment below.
Posted in Android Apps, App Development, iOS Apps, iPad Apps, iPhone Apps, Mobile App Development TV
Comments
Comments