By John Houghton on November 18, 2014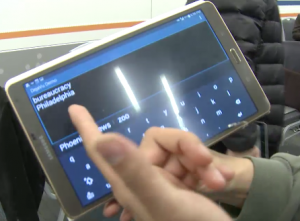 Many people are not aware that it is possible to swap in your own custom keyboard in iOS 8 (a software keyboard, not a hardware keyboard).  Such keyboards have been possible on Android for a while. I talked with Ping Wang of iQ Technology and the CEO Ray Chao about their new DejaVu Keyboard product at the opening welcome reception at DEMO Fall 2014.  
The main benefit is it helps you type faster and is useful for words that are unique to you or your profession.  Let's face it, the rate a which you can type on a mobile keyboard is a big friction point on mobile devices and DejaVu Keyboard can really speed things up for users.  
Watch the video below:
Stay tuned and prepare to connect with more innovative ideas at DEMO 2014!
Posted in Android Apps, iOS Apps, Mobile App Development TV
Comments
Comments