By John Houghton on January 20, 2014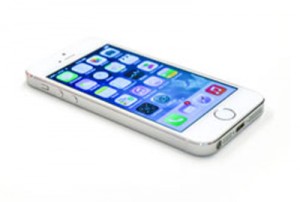 For the conceivable future, iPhone, iPad and Android apps are here to stay.  I see a lot of enterprises holding out or holding back on their mobile app strategy, and this is hurting their competitive position.  I think we are going to see a few companies making quantum leaps by harnessing mobile technology.  As every new innovation occurs, the first company to find a competitive advantage will win.  In order to keep up with innovation, companies need to start investing now in iOS and Android App Development, and start learning by taking small steps.  If you don't invest now and you see a critical opportunity later, you won't have the experience to execute your strategy when the time comes, and you will be left behind.
Some companies are lagging far behind and simply don't know it.  They think that if they see an idea, they can just go execute on it and they'll be leading the market.  However, you can't execute flawlessly if you are starting from scratch.  It's easy to look at something from the outside and think that it must be easy.  Watch a professional football player and they make it look effortless, but put your average athlete on the field and you'll see how badly somebody can fail.  Does your company have a market leading app?  Are members of your organization using it?  Do they know how the app and digital ecosystem works?  There is a lot to enterprise app development, and getting things done here is harder than it looks.
My company has been helping enterprises use mobile and digital technologies since 2005, and we've seen a lot of companies try to execute everything from social to digital to mobile.  While looking at the Fortune 500 we've witnessed a lot of big failures when companies try to do too much too soon.  In 2007, when Facebook started becoming popular, I watched a Fortune 200 company create a heavily promoted Facebook network for Small Business.  A lot of money went into it, but it was executed with so little thought that it made me wonder if anybody at the company had ever logged into Facebook at all.  In this case, it would have been better if some of their business units tried to gain some experience by first developing smaller offerings and Facebook applications to learn how things work.  Eventually, senior management would find out what's possible, learn how to run such projects and how to do them well, and discover the benefits.
Another tremendous failure was with a Fortune 10 carmaker.  As part of their electric car launch, they tried to produce a podcast series.  Sounds pretty easy, right?  It wasn't as easy as they thought, because they didn't have any prior experience in this area.  They've had a highly visible but non-functioning podcast in the iTunes store since 2008.  Now it's 2014, and I was shocked when I recently saw that it's still there.  That's almost 6 years and it's still broken!  How does that happen?  Does anybody at that company use iTunes?
Take the example of Border's Books.  They needed to be innovating and learning about the web, tablet readers, and iPods as these things started becoming visible on the horizon.  They had plenty of time to learn about e-commerce and the new ways of doing things, but they kept going, business as usual, and built a substandard commerce site.  Finally, when they saw what was happening and tried to act, they couldn't catch up, because they didn't actually know anything about the web, tablet readers, or music players.  Perhaps they were like the above car company and didn't use iTunes (which turned out to be Border's big competitor).  In the case of Border's, e-commerce book sales went to Amazon, e-reader sales went to the Kindle and Nook, and their heavy investment in music CDs was a miss because the iPod had taken over. They didn't know anything about e-commerce, digital books, or digital music, and you can't start learning when your competition has already been building years of momentum.  Even if they had course corrected a few years earlier, it still would have been too late.  The world had changed, and they were now a fish out of water.
I think we'll be able to look back in another 10 years and see many examples of companies that didn't develop mobile competencies, and were left behind as a result.  Hopefully, your company will not be one of them, and it won't – if you take action.
So you see, it's not easy to suddenly start executing on anything that's new and technical.  You need to gradually incorporate new technologies, and make them a part of your company culture.  When it comes to mobile app development, you might consider spooling up some smaller projects so that you and your employees get some experience.  Perhaps you could develop an internal company news iPhone app and grow from there.  There are a number of ways you can go wrong with mobile apps, and it is vital to start learning lessons about how the ecosystem works, so that when it comes time to make your critical move, you'll be able to execute successfully.
Posted in Android Apps, App Development, Enterprise Mobile Apps, iOS Apps, iPad Apps, iPhone Apps
Comments
Comments