By John Houghton on March 6, 2014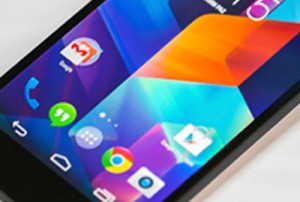 The most effective way to sell a mobile app idea is to create a complete prototype so that your stakeholders can get a sense of the full experience of your app.  People are visual, and by showing your idea in action you can capture the excitement and give a sense of what the app really does.  That's the advice of Marco Paglia, Google's Design Lead.  An effective presentation can help you secure funding or get your company's buy-in on the concept and design.
In other words, your prototype needs to be fully functional and complete with graphics and transitions. In order to sell the idea, the prototype must be striking and visually appealing.   Then it is invaluable in selling the idea, showing it around the company, sharing it with stakeholders, and demonstrating its importance.  For more information about this and other effective design tips watch the video:
According to Marco, you need to have all of your design elements and characteristics in place. This may be relatively easy for a company like Google that has a lot of experience and resources.  Some new startups may have trouble with this because they don't have the knowledge or resources to bootstrap a design.   For me, it's rather simple to come up with a functioning prototype.  In fact, it can be done in a few days.  I've seen a lot of early stage startups get stuck, however, and take many months and burn many dollars to do this.  A good part of the needed process is narrowing down the wide range of ideas in the room and communicating information on effective mobile design and best practices.  Sometimes the stakeholders will have ideas that I know have turned out poorly in the past for other mobile projects, and it can take a lot of time to persuade them to move in the right direction.
Trusting your project lead and limiting the team to experienced people can also keep your costs and down and get to market quickly.   Inexperienced members can cause the team to lose focus, so it is helpful if there is an empowered project lead, a person in charge who can make tough decisions on where to focus so that resources aren't wasted by spending time on peripheral issues or detours.
It is possible to complete a mockup or prototype in a matter of days if you have the right team.  Delays are sometimes unavoidable if key stakeholders don't have much experience in mobile apps or with software development.  It often takes a lot of time and resources when your project lead has to show how some ideas have not worked with examples that are relevant to the project.  Your project lead has a stake in the project because he or she wants it to turn out well and doesn't want to be associated with a flawed project.  Remember that project leads are invested in you making the right choices, so hire experienced project leaders and listen to them.
Posted in Android Apps, iOS Apps, iPad Apps, iPhone Apps
Comments
Comments