By John Houghton on October 28, 2014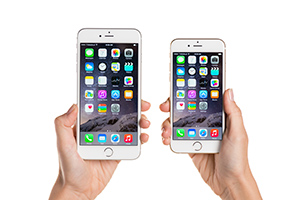 When we look at Apple's products, such as the iPhone, it is no wonder the device caught on so quickly.  It's so intuitive and easy to use.  The simplicity of the product is what gives it such traction in the marketplace.  The reason it's so simple and intuitive is because Apple invested heavily in something called user experience, which is more than just design. 
It encompasses the totality of the experience of interacting with your brand through a specific piece of software.  When when you go off the beaten path of the top apps, the most common experience with the average app is a feeling of frustration, because most apps are poorly conceived and designed. 
Best practices for user experience involve deep investments in getting know your customer and designing products and services to meet their needs.  Particular emphasis is placed on their experience when interacting with software interfaces, mobile being one of the most important.  
There are three keys to creating innovative mobile user experiences:
1. Research and Iterate.  In order to be successful with mobile apps, it is necessary to invest heavily in research as Apple does.  This involves prototyping your ideas and putting them in front of users to see how they interact.
2. Task Specific Focus.  When Tim Cook (Apple's CEO) was recently interviewed by Charlie Rose he said, "It's so easy to add.  It's hard to edit.  It's hard to stay focused."  This is always the case when creating anything.  It is easy to add, but harder to think critically and refine what's there and take away the parts that aren't needed.  The tendency with mobile apps is to add all of the features from the regular interface (if your solution has a web interface) and try to fit them into the app, but this a mistake.  
I remember when I was designing the self-service interface for Oracle's iProcurment application, which is a web-based purchasing application.  We made a specific point of differentiating the self-service features from the features that power users would want.  It's better to have an intuitive app that doesn't intimidate the masses, versus an app that is complex because it is overloaded and appeals mostly to power users.
3. The Need For Speed.  In any type of self-service interaction, users demand speed, and this is even more true with mobile.  The latest phones with powerful processors, such as the iPhone 6, make slow performing apps more apparent because other apps will be very fast.  A fast and smooth user experience makes an app a pleasure to use and research shows that people spend more time interacting with fast interfaces, while they abandon sluggish interfaces.  
Creating an outstanding user experience is one of the most important investments you can make when developing mobile apps.  It takes research, iteration, focus, and an emphasis on performance.  The upfront investment is large, but by thinking deeply about your customers and what they are trying to do, the reward is a stronger brand.  After all, Apple is the world's #1 brand and they got there by thinking first about their customers.  
Posted in Android Apps, App Development, iOS Apps, Mobile Apps
Comments
Comments