By John Houghton on May 25, 2012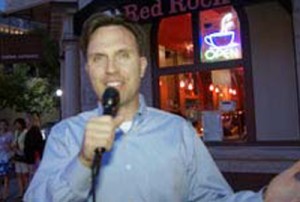 For those who can't come to Silicon Valley Meetups, I thought I would drop by the Informal iPhone Developer Meetup and see what's going on.  I spoke with Carl Baltrunas an iPhone developer, who has come up with an innovative idea for visualizing iPhone applications.
This Meetup meets every Thursday from 7PM -10PM at the Red Rock Cafe in Mountain View, California.
Posted in iOS Apps, iPhone Apps, Mobile Apps
Comments
Comments