By John Houghton on January 31, 2014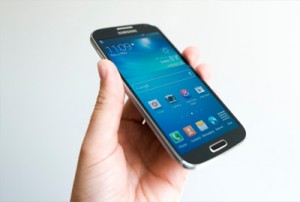 According to Indeed the average salary for an Android Developer in San Francisco is $124,000, while a Senior Android Developer makes $150,000 (as of 1/30/14).  When compared to iOS developers, I've been seeing evidence of Android developers making more, $122,000 and $139,000 respectively.  This is reflected by the dominance of the Android operating system in the marketplace, and due in part to the success of Samsung.
Overall, I find that Android programming (which is done in Java) goes quicker than iOS programming, but there are significant holdups when it comes to QA (Quality Assurance – testing).  There are so many different types of Android devices, and for a mainstream app, you can't ignore them.  To test, you have to buy these devices and test on them.  Simulators don't always find all of the bugs.  People who ignore major platforms, risk their app malfunctioning, and invariably a user leaves a negative review, which hurts sales and/or adoption.
On the whole, app developer salaries are going up, and demand continues to increase, especially here in the San Francisco Bay Area.  For a long time, developers have been telecommuting, and even talented developers who live in outlying areas are commanding high salaries.  The other adjacent industry that is hot right now is Big Data.  A lot of data is generated by app usage, and this can be correlated with other available data to derive new customer insights and intelligence known as predictive analytics. If used properly, this customer intelligence can increase the effectiveness and drive down the cost of advertising.
Posted in Android Apps, App Development, Enterprise Mobile Apps, Mobile Apps
Comments
Comments