By John Houghton on January 18, 2014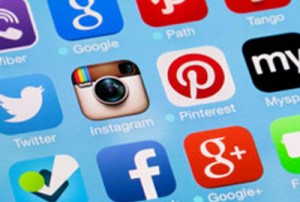 Creating an outstanding app icon does a lot to drive app downloads.  Many of the people who call my company wanting to develop an app are not aware of the importance of the app icon, and that's why I decided to write this article.  I've seen a lot of app releases, and that has given me a sense of what the numbers of downloads should be.  I've been surprised to see some releases do well and generate purchases and installs without advertising, and the success of those apps was propelled by an excellent app icon.  If you're going to invest anywhere in the marketing success of your newly built app, invest first in your app icon.  First impressions count, and your app icon is the first thing a potential user sees.  A lot of users decide whether or not they will install your app based on the app icon.  Designing an app icon looks easy, but a lot of work goes into making an app icon that drives downloads.
As a bit of background to this, there has been a big change in the look and feel of iOS graphics (iPhone, iPad, iPod Touch), starting with iOS 7.  iOS 6 and previous versions embraced skeuomorphism (semi-realistic looking artwork), which was frequently accompanied by shadows, textures, gloss, and other 3D effects.  With iOS 7, all of that has now changed.  There are no more shadows and 3D effects, instead everything is flat and color palettes are usually bright.  If you want to fit in and look like you belong, you should adopt this trend, because it looks like it's here to stay.  You can read more about designing iOS app icons by reading the App Icon article at the Apple Developer website.
If you are designing an Android icon, you need to stick to Android principles (which are different from iOS).  Android calls for three-dimensional characteristics, some depth, and a distinct silhouette.  For more information, read Google's article, Making Beautiful Android App Icons.

Here are three basic tips to get you started:
1. Invest in your Icon.  The best advice here is not to treat your app icon like an afterthought.  Hire a graphic designer or a design agency as you start app development, so that they have plenty of time to come up with a good design and refine it before release.  The last thing you want to do is try to submit your app and then realize you don't have an icon, then try to make one at the last minute.  You will want to have plenty of time to explore examples and illustrations that invoke the brand perceptions you're going for.
2. Get User Feedback.  There's nothing like getting feedback from real users.  You can perform a survey using software such as Survey Monkey.  If you don't get great feedback on your final design, go back to the drawing board.  The other thing to keep in mind is since you are so involved in your project, you are likely to lack objectivity, and therefore might not choose the best design.  That's why it's best to have trusted professionals guiding you.
3. Iterate.  You can frequently improve a design by iterating.  If you don't like what your agency or designer came up with, ask them to take a different approach and present something new.   Get feedback on these ideas, rinse and repeat.
By investing in your app icon, getting feedback, and iterating your designs, you will be ahead of the game when it comes to driving installs of your app.  Design is a large subject, and I'll be writing more about it in future posts.  Remember, the biggest mistake I see a lot of people making is treating their app icon like an afterthought.  The main message here is: invest in your app icon.
Posted in Android Apps, App Development, Enterprise Mobile Apps, iOS Apps, iPad Apps, iPhone Apps
Comments
Comments