By John Houghton on February 14, 2014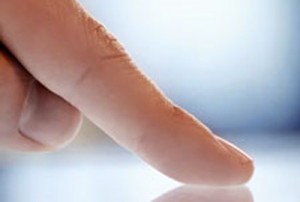 Last week I went to Apps World 2014 in San Francisco with the intent of interviewing thought leaders on a variety of topics, including User Experience (UX).  Why user experience?  Because if an app isn't useable, it will fail; and many apps are failing because of usability.  When you consider all of the other factors, you can max out each of them, but if your app's UX (user experience) is poor, the app will fail.  The UX of an app is one of the most determinate factors of success.  This is why it's so important for app developers to figure out what good UX is and implement this in their app.  A good UX makes an app intuitive and makes the important features of the app easy to find and use.  This is what successful apps are all about.
I interviewed Peter Merholz, VP of Global Design at Groupon for Mobile App Development TV and he had some very interesting things to say.  He provides three suggestions for improving app usability.  Watch the video to find out what they are:
Besides the three points, Peter said that you shouldn't try to fit everything from your website into your app.  I've seen this many times and overheard one of the HTML5 tracks with Kent Brewster, Front-end Engineer, Pinterest and Dave Fetterman, VP Engineering Famo.us (former Mobile Engineering Manager at Facebook).  They were talking about user experience in the HTML5 track and made the point about retrofitting a website onto a mobile device.  I can't remember which one said it, but they used the example of taking your non-mobile-optimized website and look at that on a mobile device.  'See how everything is crunched up and unreadable?  That can't be solved.'  As an engineer, if your boss asks you to design an app that encompasses that much functionality, the advice was to look for a new job. The point here is that mobile apps are task specific. They can do one or a few things well and you have to figure out what those functions are.
Posted in Android Apps, App Development, iPhone Apps, Mobile App Development TV, Mobile Apps
Comments
Comments