By John Houghton on March 26, 2014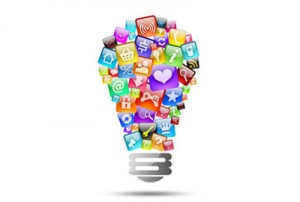 They say that the rising tide floats all ships.  What about a tidal wave?  Many people are dumbfounded at the valuations that app companies are receiving, especially in the messaging world, but looking back at history can provide some perspective. 
Messaging has been hot for a while, starting with AOL in the 90s, then platforms were developed that integrated the many messaging solutions.  Microsoft bought Skype for $8.5 billion in 2011, and although that wasn't an app deal, it set the tone.  Facebook then bought Instagram for $1 billion in 2012; the biggest app deal to date, and it seemed like a lot, but that deal has been totally eclipsed by Facebook's latest $19 billion dollar WhatsApp acquisition.
WhatsApp isn't the only app company to be highly valued.  Last week we saw Airbnb receive a $10 billion dollar valuation as it seeks to raise additional cash.  So it's not just messaging apps.  As a result of this activity, anybody who is involved in a mobile project has seen a lift from these deals.  Money for mobile projects is easier to raise, and people with ideas for mobile projects have seen the stock in their projects rise.  Watch this video to hear what drives a deal like this and the effect it is having on the mobile development community:
Building the app is supposed to be the easy part, but acquiring users is much more difficult and boils down to cost per user.  According to Bill Fisher, Founder of Summit Advisors, "When you look at the cost per user that you're buying WhatsApp for, $42 – $43 dollars per user, it's really cheap when you look at the overall industry."  When you compare "Twitter at $150 dollars per user or LinkedIn at $120 dollars per user, WhatsApp looks rather inexpensive."
WhatsApp is an example of a company that grew well and played all of its cards right.  "Most app companies have trouble getting users" and leveraging their user base to find new users, according to Brian Blau, Research Director for Gartner Group.  That's something people don't understand, especially in the technology community. App development is a hot skill, but even hotter than that is knowing how to grow an app's user base.  One thing is for sure: these large deals validate the mobile app industry and raise the stature of all involved.
Posted in Android Apps, App Development, iOS Apps, iPad Apps, iPhone Apps, Mobile App Development TV, Mobile Apps
Comments
Comments