By John Houghton on September 11, 2010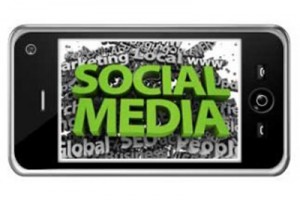 Social media and video can make for the ultimate combination.  Here are 10 tips to make your videos more effective and compelling.
1. Know your audience.  What are their interests?  What do they want to learn about?  What can you offer them?  Create programming that caters to their interests.  Education and entertainment work best for social media.
2. Start an interview program.  Pick a topic and don't deviate from it.  The interview format is easy because it requires less preparation of content and can be done nearly anywhere.
3. Use a multiple distribution channel strategy.  Different audiences can be found in different places; some overlap, and that's fine.  Consider Facebook pages and groups, YouTube, Vimeo, your personal or corporate site, iTunes, syndicate through your blog, or create an iPhone/iPad video app.
4. Think through the name of your program.  Check copyrights, reserve the URL, and make a website to go along with it. Keep publishing simple by using a blogging application such as WordPress (as we are using here).
5. Be a thought leader.  Create a "best practices" talk show or make a series of tutorials.
6. Create a mini-documentary.  Documentaries are great for educating, and people love to watch them.  Shoot interviews, B-roll (cutaway shots), and have a narrator speak over shots that illustrate the ideas.  We created a series of mini-documentaries for San Francisco Opera which got a lot of attention.
7. Put effort into it.  Some of the most consumed content has been content we worked the hardest on.  I spent months making a program on the history of media trends, and almost five years later, it is still one of our biggest hits.  We were cited and quoted a number of times for our original research.  The effort pays off in numbers of views, branding, and inbound links.
8. Don't promote your products/services.  It takes people a long time to learn this one, but don't even put subtle plugs in for your products.  Give away useful information and become a subject matter expert.  People like to buy from subject matter experts.  The larger audience switches off your video when your plug starts, then they'll question the validity of your information.  The exception is your corporate site, where you explain your products and services – put promotional material there.  Learning from experience, you'll sell more if you put your energy into educating, entertaining, and informing with video.  If you have money left over, you can then create product/service videos. Promotional videos might help your sales, but not as much as a series of well-marketed educational videos.
9. Use Stock Assets.  Nobody said you have to shoot it all yourself.  Save time and money by using stock video and graphics.  Look at Digital Juice, iStockphoto for stock video, and Sound Dogs for stock sounds.
10. Be regular.  If you want to build a large following, you need to keep them coming back.  They will return for a weekly episode.
With these ten tips fueling your social media program, you'll be well on your way to building awareness with a stronger and more interactive brand.
Posted in Social Media
Comments
Comments